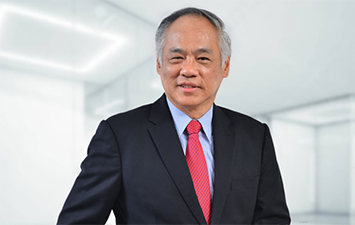 Hew Von Kin
Group Executive Director cum Group Chief Financial Officer
Mr. Hew Von Kin is the Group Chief Financial Officer of Hai-O and has been working with Hai-O for more than 30 years.
He is one of the key senior staff who is involved in the strategic planning and financial management of the Group. He has helped to grow and build the business over the years.
Mr. Hew is proficient in Finance & Accounting, Financial Investments, Investors Relations and Strategic Planning & Management. He has responsibly and effectively led his team to take on various corporate exercises, investment and acquisition projects for the Group.
He is also one of the key persons who has helped Hai-O Board to develop and oversee the succession planning, human capital development and promoting corporate responsibility related works for the Group.
Mr. Hew was appointed to the Board of Beshom Holdings Berhad ("BESHOM") on 12 November 2021 following the establishment of new investment holding company of Hai-O group of companies in tandem with the transfer of listing status from Hai-O to BESHOM pursuant to the Group's internal reorganisation exercise. Mr. Hew is the Group Executive Director cum Group Chief Financial Officer of the Company. He is the Chairman of the Risk Management Committee and a member of the Sustainability Steering Committee.
Mr. Hew was appointed to the Board of Hai-O Enterprise Bhd on 1 February 2016. He also sits on the Board of Trustees of Hai-O Foundation since 11 September 2014. Currently, he also holds directorship in several private limited companies.
Mr. Hew is a member of the Chartered Institute of Management Accountants (CIMA).