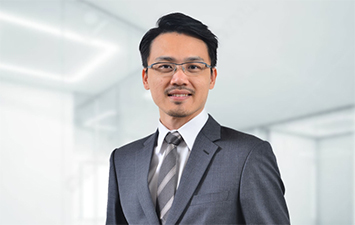 Soon Eng Sing
Independent Non-Executive Director
Mr. Soon Eng Sing graduated with BSc. Business Administration (Magna Cum Laude) from Southern New Hampshire University, USA in 1998 and obtained his Master of Business Administration (MBA) from University of Chicago Booth School of Business, USA in 2008.
He has over 2 decades of corporate experience working in financial services and pharmaceutical companies in Singapore, Hong Kong, China and Malaysia. His expertise lies in strategic human capital management, organisation development and leadership development.
Mr. Soon was appointed to the Board of Beshom Holdings Berhad ("BESHOM") on 12 November 2021 following the establishment of new investment holding company of Hai-O group of companies in tandem with the transfer of listing status from Hai-O to BESHOM pursuant to the Group's internal reorganisation exercise. He is the Chairman of the Remuneration Committee, a member of the Nominating Committee and Audit Committee.
Prior to the establishment of BESHOM, Mr. Soon was the Independent Non-Executive Director of Hai-O Enterprise Bhd from 1 December 2015 to 30 November 2022.